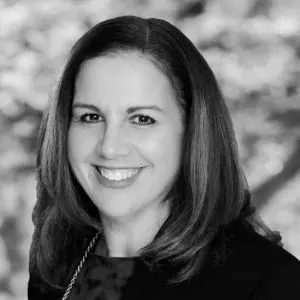 HR Business Partner
Fractional work makes me whole for
Yoga, biking and supporting my children.

Watch Joan in Redesigning the Future of Work series on "Return to Office, Work from Anywhere, or Hybrid: Top Considerations"
Joan Burns
Joan Burns has worked in HR business partner and specialist roles since 1997. She has extensive experience as a senior HRBP and in talent acquisition, onboarding, total rewards, workforce management and staffing, change management, and culture.
Most recently, Joan served as a global CHRO in financial services as a trusted member of the C-suite and executive HR leader. Joan also served as Chief Diversity Officer, for which she was awarded the "culture hero" designation multiple times. As CHRO, she completed multiple transformations, both firm-wide and across HR to support growth agendas for multiple business lines. She built new agile and modern employee communication platforms, revamped benefits to meet changing employee needs, and led all people, culture, and crisis management matters.
Prior to this role, Joan served as a Senior Vice President in financial services, where she managed a 1,500 person workforce including permanent, contract, and consultant workers across the United States, Canada, Europe and the Middle East. She also oversaw all aspects of talent acquisition.
Joan holds a MBA and received her B.S. in Business Administration from the University of Phoenix. She is a member of SHRM and the Association for Talent Development (ATD). She volunteers at the DOE Fund and Dress for Success and serves as a mentor to those obtaining their HR Masters from Baruch College in NYC.
Is your HR team stretched to its limits?
We're the flexible resource that makes a lasting difference.
Contact Us