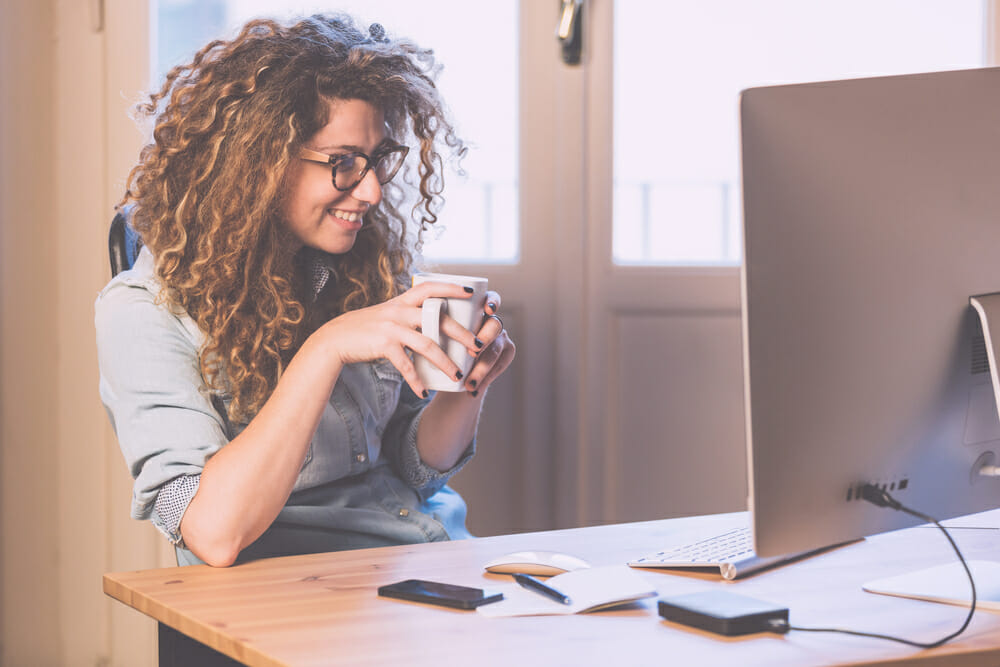 3 Key Characteristics of a Resilient Company
DEC 15, 2020
Since COVID hit the U.S. in March, Dolly Parton's "9-to-5" has dominated my playlist. It's the perfect soundtrack as I constantly evaluate the massive disruption we're experiencing to workday norms that have been in place for decades. 
Widespread quarantines and stay-at-home orders swung the traditional 9-to-5 pendulum to the opposite extreme for many workers this year, and the results were mixed. While just 12% of knowledge workers want to return to the office full-time, our current environment has led to growing mental health challenges and burnout for more than half of American workers. Moving forward, we need to find an improved balance. 
Resilience is the key to coping with uncertainty as we enter 2021 and continue to redesign the future of work. As Slack CEO Stewart Butterfield shares in BBC's "Worklife" series: "The sudden shift to distributed work has provided a once-in-a-generation opportunity to reimagine everything about how we do our jobs and how we run our companies."  
Here are three key characteristics resilient companies share that position them to survive turbulent times and seize these opportunities:
1. Strong Leadership
Resilient organizations start with resilient leaders. In the face of the perfect storm that continues into 2021, many leaders are in the most critical balancing act of their professional careers.
Joshua Bixny, CEO of Fastly, risked his reputation by being one of the first leaders in the U.S. to have his team begin working from home effective March 1. Bixby admitted this was his first major decision as the tech company's CEO, and while he expected pushbank and criticism of the move so early in the pandemic, he also recognized the need to take action then adjust quickly. "Even if I would be viewed as overly cautious for the decision," Bixby says in a blog post, "I knew we could use the time to figure out what systems and processes needed more resiliency, regardless of how the situation unfolded." 
With uncertainty as one of the few certainties looking into 2021, the best leaders recognize their most valuable trait is being able to make mistakes, adjust, and do better next time—just what they need from their employees, too. 
2. Safe + Inclusive Culture
Between the global pandemic, mental health crises, and continuous and painful manifestations of racial injustice, 2020 made it abundantly clear how important a safe and inclusive culture is for the health of a business and its ability to weather an unforeseen storm. 
Earlier this year, we highlighted the companies getting it right when their culture was put to the ultimate test: layoffs and downsizing. I am still struck by the review an employee left on Twitter after being laid-off from real estate company Opendoor: "How my Opendoor colleagues sent me out is indicative of exactly how the people there operate, both with each other and with our customers. So much care and concern goes into every interaction. It was like that from day one, I have zero doubts it will continue." This is a culture to which we can aspire.   
But culture is not something a company can roll-out as a crisis management solution. It's the foundation that is already there and makes the difficult times survivable. 
As we continue moving into the future of work, a strong culture is the basis for success. I was recently asked by Human Resource Executive to share my thoughts on the legacy of Tony Hsieh, and as I reflected, I was struck by how particularly impactful his leadership example is for companies today. As the founder and former CEO of Zappos, Hsieh built a non-hierarchical and inclusive team that grew the start-up to a billion dollar valuation. 
There is a trust built into strong cultures like these that value employees for who they are and how they contribute. This is the kind of stakeholder capitalism that is necessary to survive the pandemic and emerge stronger on the other side.  
3. Agility
Agile teams had a clear advantage in 2020. They were not forced to adapt, rather they were built to adapt. Agile teams, by definition, are responsive and flexible. They are able to contract or expand quickly to meet the needs of their market. 
Agility extends beyond flexible work environments. It gets to the elastic nature of a company that is, for example, able to temporarily absorb lower productivity from their team members balancing caregiving responsibilities at home. Look at Zillow, who this spring offered ten days to caregivers in addition to generous leave policies, and then also negotiated reduced hours and other solutions when temporary leave was not sufficient. 
These human-centric policies are most feasible when companies are open to flexible working arrangements and fractional talent to create an elastic approach. This is a model most popular among start-ups and high growth companies, who predict natural fluctuations with various stages of growth. But traditional companies are realizing that they, too, need to be better prepared for unforeseen fluctuations. 
As an optimist, I appreciate Butterfield's vision. A "once-in-a-generation opportunity" is an exciting way to walk bravely into 2021. And if your business cultivates strong leadership, an inclusive culture, and an agile team, I'm excited to see how much you're capable of in the future of work. 
Redesigning the Future of Work